We all know how quickly the baby grows; those tiny little hands and feet will never be the same again. Why not capture that
moment with a timeless creation? The RockaBaby Artcasts preserves that moment in 3D casts while assuring you to produce casts of breathtaking quality and of intricate detail.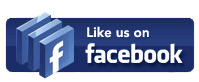 Every casting is unique,each piece is created by hand. A great deal of care is taken to ensure that our casting are finely hand crafted piece of art.
We have a 100% satisfaction guarantee!
FREQUENTLY ASKED QUESTIONS
1
At what age can a casting be done?
A casting can be done from 1 day old up to any age! Remember that babies change in size in such a short time, so the earlier you do the casting in the cuter the sculpture will look!
The process we use is completely painless! Our molding material is non-toxic, non-allergenic, and biodegradable. In fact, it is considered a food product. It is the same material used by dentists worldwide for making impressions of teeth. Some babies will cry while the mould is being taken but this is because it is a new sensation for them. For newborns, it is easy to take the mould while they are feeding or even asleep and most of the time they don't even notice
3
What if my baby won't stop moving her/his hand or feet?
When we are making the mould the baby is able to move and wriggle for a short time until the product starts to set. The product sets into a rubbery mould and the baby is no longer able to wriggle. The mould that has been taken is of the position your baby's limb was in when the product sets, so each individual casting is completely unique!
4
Can I choose whether my baby's hand will be open or closed?
In the first month or so some babies will leave their hand relaxed and open but between the age of 2-8 months they will usually clench their fists as it is a natural reflex. Once they are old enough to understand you they are usually quite happy to make a Hi-5 hand for you.
5
Can the same mould be reused?
No. Each mould is broken to remove the casting so it can only be used once.
6
How long does the appointment take?
Taking the moulds only takes a matter of minutes, it is choosing the display options that takes a little more time. You need to choose a frame, a mat colour, casting colour, inscription and the setting inside the frame.. so we say , were taking it up to 1 hour appointment.
7
What are the preparations must i prepare in advance?
Daily clothing is recommended during casting. The process can be messy if a baby twists or kicks. We provide towels, plastic, and a drop cloth to catch any spills. Its completely washable in case of dripping in your clothings.
8
How do I care for my framed casting?
As a unique work of art in a glass frame,it will break if dropped. Be sure to hang your frame in secure/strong wall. And dust carefully the frame with a cloth.
9
I dropped my cast and it is broken. Can it be repaired?
Most likely, yes—depending on severity. We would have to examine the piece and then discuss repair options and cost. We will always try to help.
10
When will the finished product be ready?
The framed product hand finished and framed to your specification will be ready for collection within 2 to 4 weeks.
Gift certificates are available and make the perfect gift for any occasion or event.Contact us for a personalized gift certificates.
12
Can my finished castings be safely shipped?
Absolutely. Just add extra care in packing and handling the finished artwork.Ask your friendly courier service on how to pack the artwork safely. Our finished products arrived in Canada and USA still in its best quality.
13
What other services do you offer?
We also offer Miniatures (rocka'mini), Baby imprints and adult face casting. Specialized also with Newborn photography thru VA San Diego Studio our sister company.
14
Where do you take the cast?
We do the casting at our main branch located at DOOR 3 B&L Bldg. corner F. torres st. – Mabini st. Davao city.
15
Can the frames be customized?
Yes according to your preference of style, frame color etc.
16
What are your contact no. or sites for booking and inquires ?
Call or text us / 327-0339 or 0932-8643014 find us on facebook for more samples and updates