Events and Wedding Photographer in Davao City, Philippines
Our client's Testimonials
Val and his team at VA San Diego Studio are hands down the best professional shutterbugs I've had the pleasure of working with. These guys are like the "Lito Sy" and "Cesars" of our generation, Their talent and creativity just spelled the difference in immortalizing immaculate photos of our wedding. The team's genial personalities and enthusiasm made me, the missus, and the guests at ease the whole time they were capturing those moments, which we can enjoy and relive through their superb photos. Further, countless number of families and guests complimented us on the photos and videos shown during the reception.We are truly fortunate that they were able to be a part of our wedding, looking forward to seeing you in our next family event.

My wife and I definitely made the right choice choosing VA San Diego as our official photographer and videographer at our wedding last Sept. 5, 2015. Val took the time to get to know us and made us feel comfortable, he was very approachable, flexible and most importantly, he was very open to our ideas and suggestions.

While filming our Save-the-date teaser video, my wife challenged him to make a storyline which can inspire couples going through long distance relationship just like us, and then BOOM! He went beyond our expectations. We know for a fact that everyone who got the chance to watch the video definitely was moved to tears. During our e-sessions, despite us changing our minds about the locations, Val was very patient with us. On the day of the shoot, it was crazy hot outside but he and his team was super friendly, fun to work with and made sure we were comfortable which made the shoot a success.The results were exactly what we had hoped for!

On the day of the wedding, Val and his team were very professional showing up on time and maintained smiles on their faces the whole day which we think was very pleasant. V.A. San Diego did a wonderful job working with everyone during our wedding day and we couldn't be happier. We got a glimpse of the wedding photos a few days after the wedding and had a CD/DVD of the videos as well as 1000+ phenomenal pictures capturing every single special moments during the most important day of our lives and the beginning of the most beautiful memories we will cherish forever. And for this, we would like to say a BIG Thank You to VA San Diego and his team for their efforts, creativity and professionalism. For us your work was truly magnificent. Thank you for giving us memories that we can revisit for a lifetime.

We cannot express the happiness you guys have brought to us.Thank you for being our wedding photographer.You helped us create a beautiful wedding that we will always remember...And thank you for being part of our special day..I highly recommend VA San Diego Studio to be part of your occasion,they're work of art are really awesome ,fantastic and very creative.

Many Thanks❤️ Mr & Mrs Kurth Yokohama,Japan

♥

My wife and i recently got our pre-nuptial photos and wedding ceremony photos and video taken with Va San Diego Studio,and i simply cannot say enough good things about our experience.Val and his crews are extremely professional and knowledgeable about their work and took some outstanding photos and video of our wedding.Val is a very friendly and personable individual and his fun spirit shows in his photography.His relaxed attitude and creativity allowed us to work with him in creating the very best poses.I think this is the most important thing that sets Val and his crews apart from other photographers.He allows ur personal preference and creativity to combine with his vision,and this makes the experience of working with Val much better than many photographers. Thank you Va San Diego Studio....

V/R Ronald Wayne Kurth Maersk line Limited Cosis team Japan

Love. Family. 2 of the most important matters in my life. All captured through the lens of VA San Diego Photography. One could never go wrong when choosing Val to cover any special occasion of our family. Our wedding.. Our first-born's photoshoot.. Val has consistently worked his magic and left us very happy and more than satisfied. The team's professionalism and creativity has what kept me coming back to them. The end product and the experience all in all is worth every penny. - Chris & Q

Our wedding will not be enchanting and memorable if not for VA San Diego Studio. You exceeded our expectations we had for photography with unique and amazing portrait and landscape pictures. We cannot describe how impressed we are by your creativeness and by capturing our detailed emotions. Jeff and I were so happy from pre-nup throughout our wedding day, your photography was jaw dropping, were most of my friends and family could not say anything but just one word a "WOW" . One thing we like most in your team, you are very professional since the day I was inquiring, giving a client a very honest deal of what they could offer. Though a lot of Davao photographers are emerging and competition was quite high but without a doubt, 101% I chose one of the best photographer in D-town, with a vast knowledge of photography and professionalism that made us comfortable in front of the camera. . Sabi nga ni hubby , unlike others daw photography parang grabe photoshop, took the pictures in very white effects but with Val san diego your photographs were very natural that's what we like yung tipong walang ngbago sa mga mukha namin… Hehe that was fabulous and fantastic job and brought us happiness seeing our pictures and video, money is worth spent for the package we got. Thank you for making our big day so special and wonderful. I can definitely say we are one of your satisfied client that surely refer you to all my friends and family in the future. All the best for your endeavor and a great success for your team!

Alain and I decided very early on when planning for our wedding that the photography was to be a huge priority, and it was really important to us because we know that these memories should be lasting and must be captured perfectly by a professional artist. Then we found you, team Val Adonis San Diego. And you really did not let us down. We cannot begin to thank you for all the work, time and sincerity you put into our wedding photographs and videos.You did not only provide us with stunning photos, but your professionalism and attention to details were absolutely outstanding.Working with your team was truly a pleasant experience. The engagement session was unforgettable-- it felt like a dream. And upon waking up, seeing those amazing photos in Saranggani, we realized..it's real after all.We also had a great time during the wedding and your team has captured every single moment for us. Without doubt , team VA San Diego, you are the difference that makes a difference. All the guests have commented on how good you were, and now that they've seen the SDE and Onsite photos, they are even more impressed. I loved the way VA San Diego works as a team. They are always energetic and smiling, ready to help and would even go the extra mile to get the perfect shot. They have a way that would help ease the tension, and take away the shyness. As a bride like me who is not used to being photographed, team VA San Diego has given me confidence to smile it away and just feel beautiful. Sir Val is definitely a top class photographer and his team is more than excellent. Again, a massive THANK You to VA San Diego team!! We love you guys!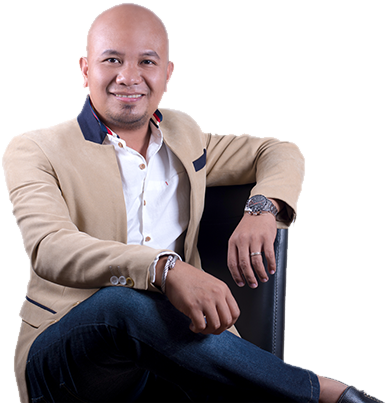 ABOUT VA SAN DIEGO
WEDDING/NEWBORN PHOTOGRAPHER IN DAVAO, PHILIPPINES
Val Adonis San Diego - Wedding and newborn photographer based in Davao City, Philippines. Being artistic since his early age, he then pursued and studied Bachelor of Fine Arts in Painting to embrace his passion for arts. When he was introduced to photography, he has then focused on his craft as a wedding photographer.But not later then...as "creativity runs in his veins" he opened an artshop named Rockababy Artcasts which is providing parents timeless keepsakes of a 3D Hand and Feet casting for babies incorporated with his wonderfully captured newborn photos. With Val's more than a decade of experience in wedding photography, he is steered to provide excellence and professionalism making sure that every person that is captured through his lens will have an extraordinary and the best experience. For Val does not only strive for the continuous improvement of his craft but he and his team is always dedicated to go an extra mile to capture those perfect shots... read more